Monstera Deliciosa Aurea - Rooted Cuttings
Regular price

$149.95

Sale price

$119.95
Hurry, only 4 items left in stock!
This Aurea variegated Monstera Deliciosa (also known as the Monstera Marmorata, Variegated Monstera or the Swiss Cheese Plant) is an aroid that enjoys bright indirect sun. Native to the rainforests of Mexico, Belize, Honduras, El Salvador, Costa Rica, Guatemala and Panama, Monstera Deliciosa will thrive in very humid air or tolerate the probably lower humidity in your house. She's picky about her soil which should be rich and well-draining (we like a mixture of orchid bark, perlite, and peat).
Cuttings have been rooted and have secondary roots present. Plants will be shipped in either 4" or 6" nursery pot with monstera mash potting mix substrate (if you would prefer leca or moss please request at checkout).

Rooted mid-cuttings often lose their leaf before producing new growth. It can take weeks (or even months) for the node to activate and create a new leaf. It's generally best to examine the stem to determine the level of variegation that will be present on new growth, for this reason, we have included photos of the stem and root ball on all plants.
The 'Aurea' variant is a mutated small form Deliciosa, her variegation is unstable so make sure she gets given plenty of light. She enjoys climbing, give her a sphagnum moss pole to keep her happy and compact.
Care Instructions

Light:
   Bright Indirect Sun

Soil:
   Rich Well-draining Soil (orchid bark, perlite, peat)

Humidity:
   70%

Outdoor Planting Zone:
   10a-12
Characteristics

Scientific Name:
   Monstera Deliciosa Variegata 'Aurea'

Common Name(s):
   Monstera Deliciosa Aurea, Aurea Monstera Deliciosa, Monstera Marmorata, Monstera Aurea, Monstera Variegated, and Swiss Cheese Plant

Native Environment:
   Rainforests of Mexico, Belize, Honduras, El Salvador, Costa Rica, Guatemala, and Panama

Variegation:
   Variegated (unstable)

Toxicity:
   Toxic
Share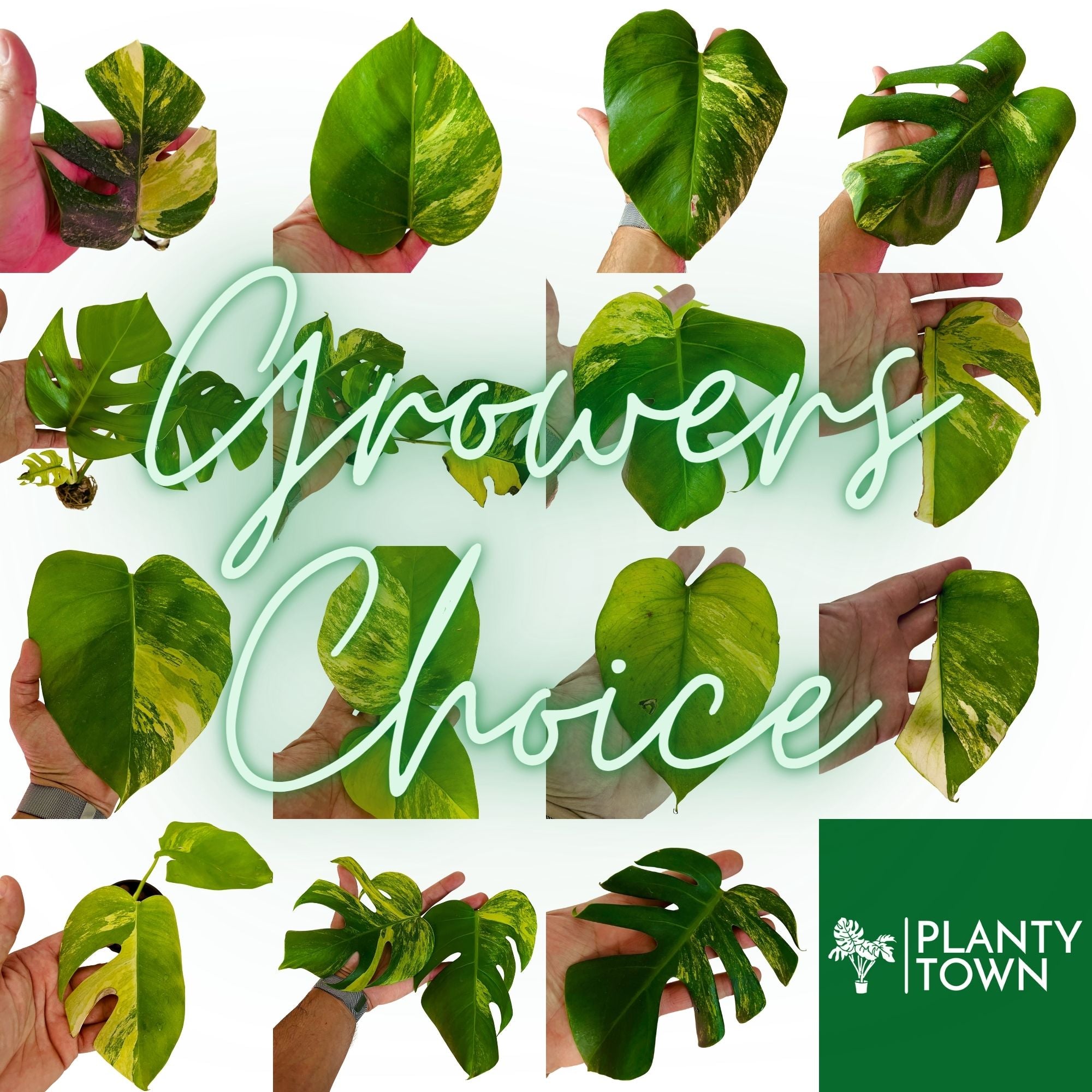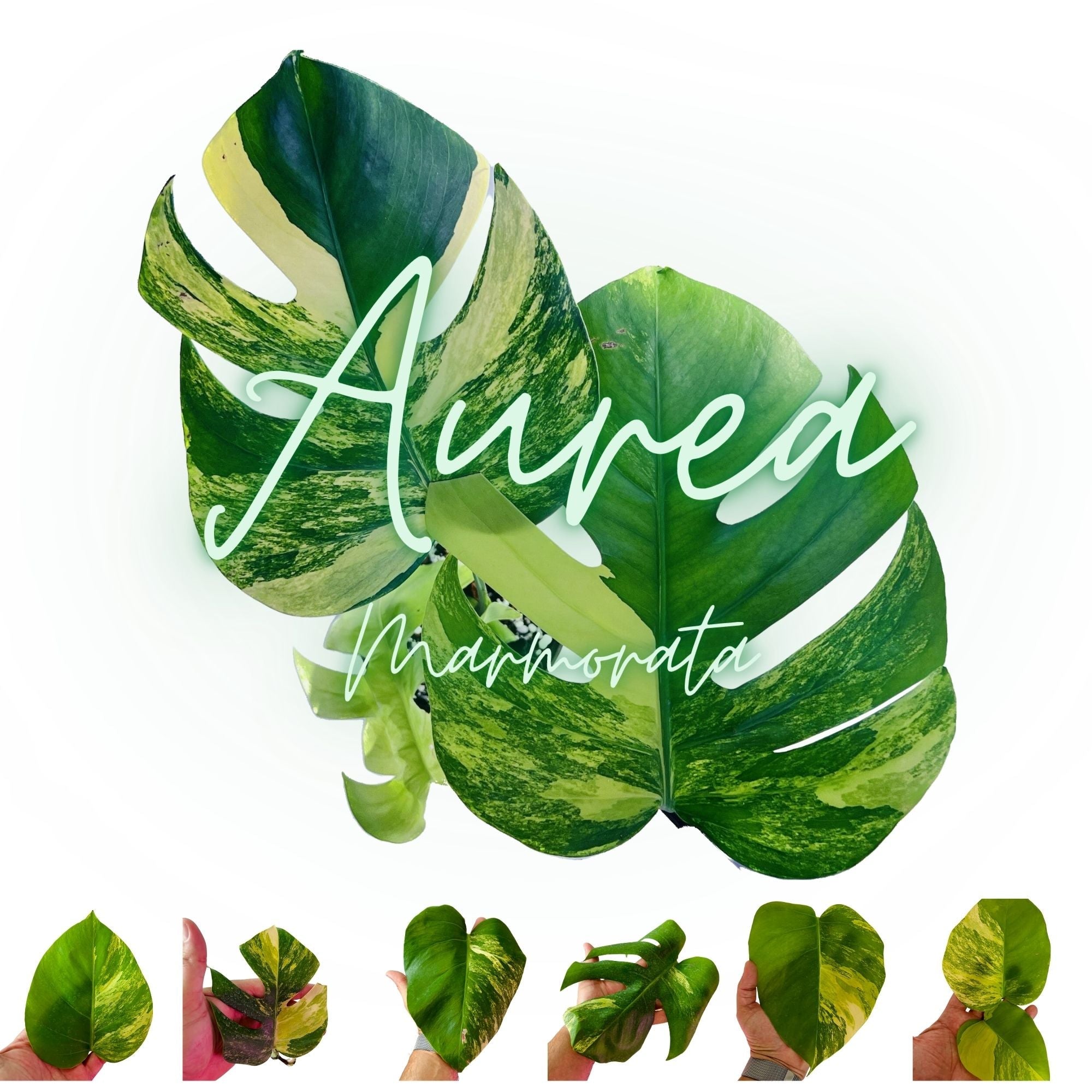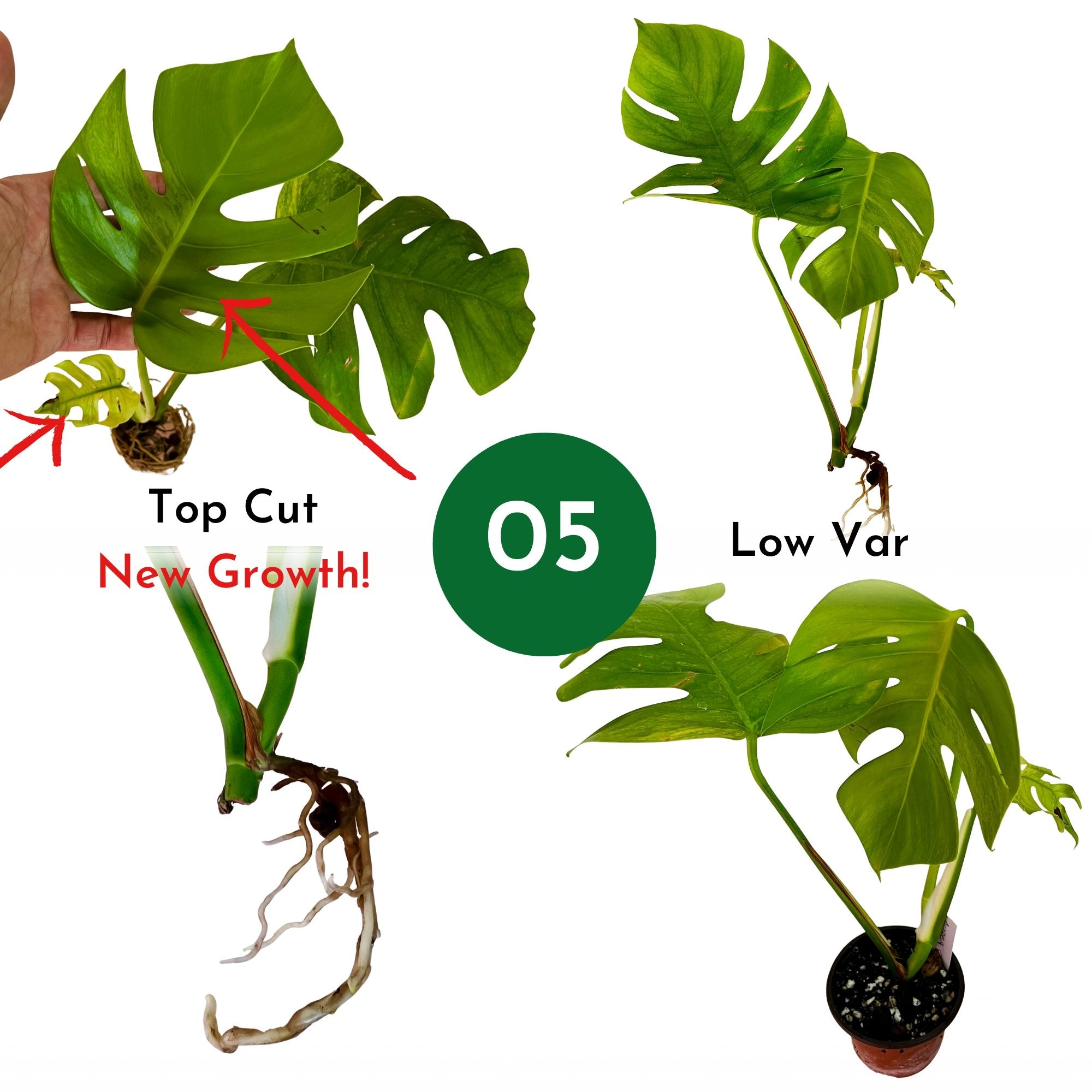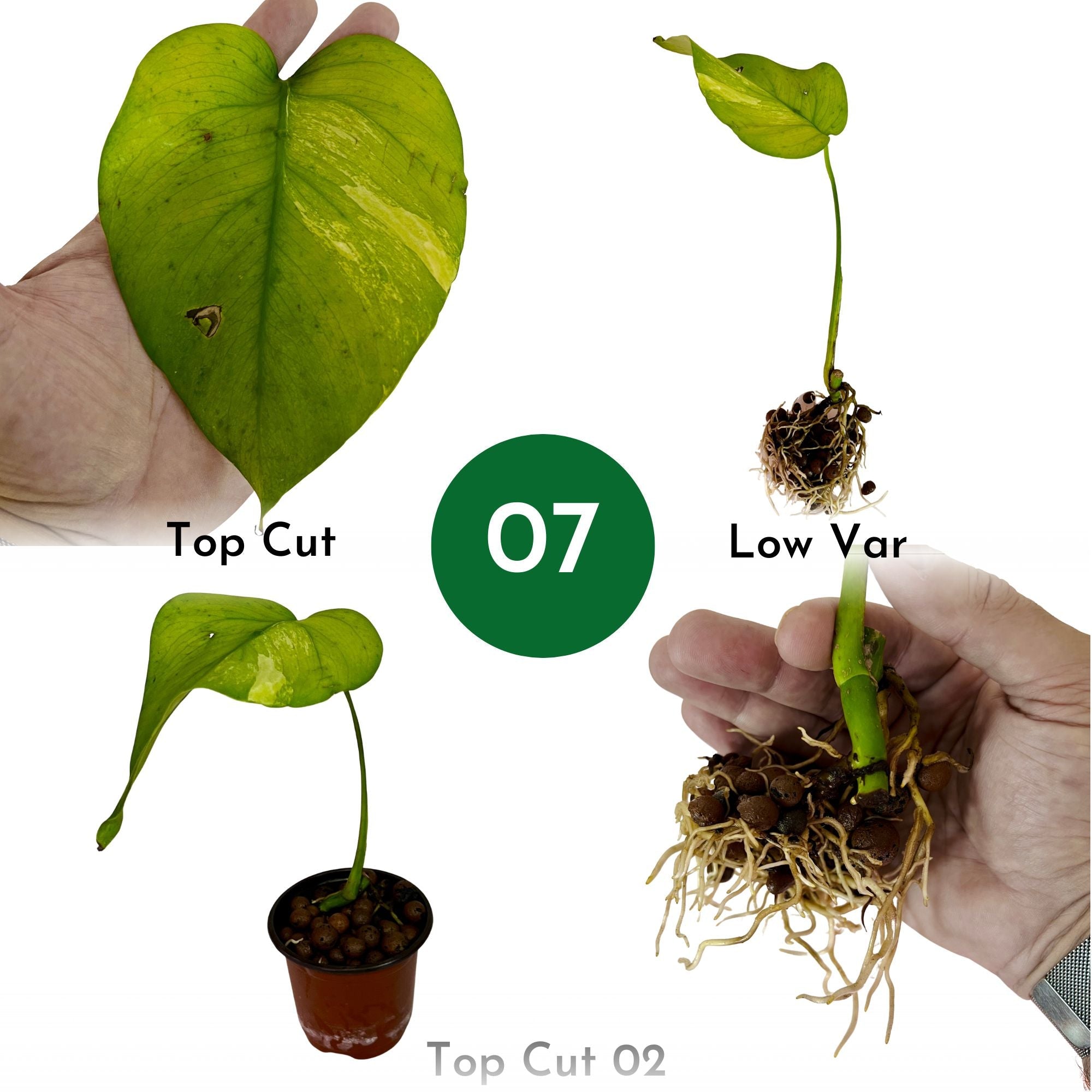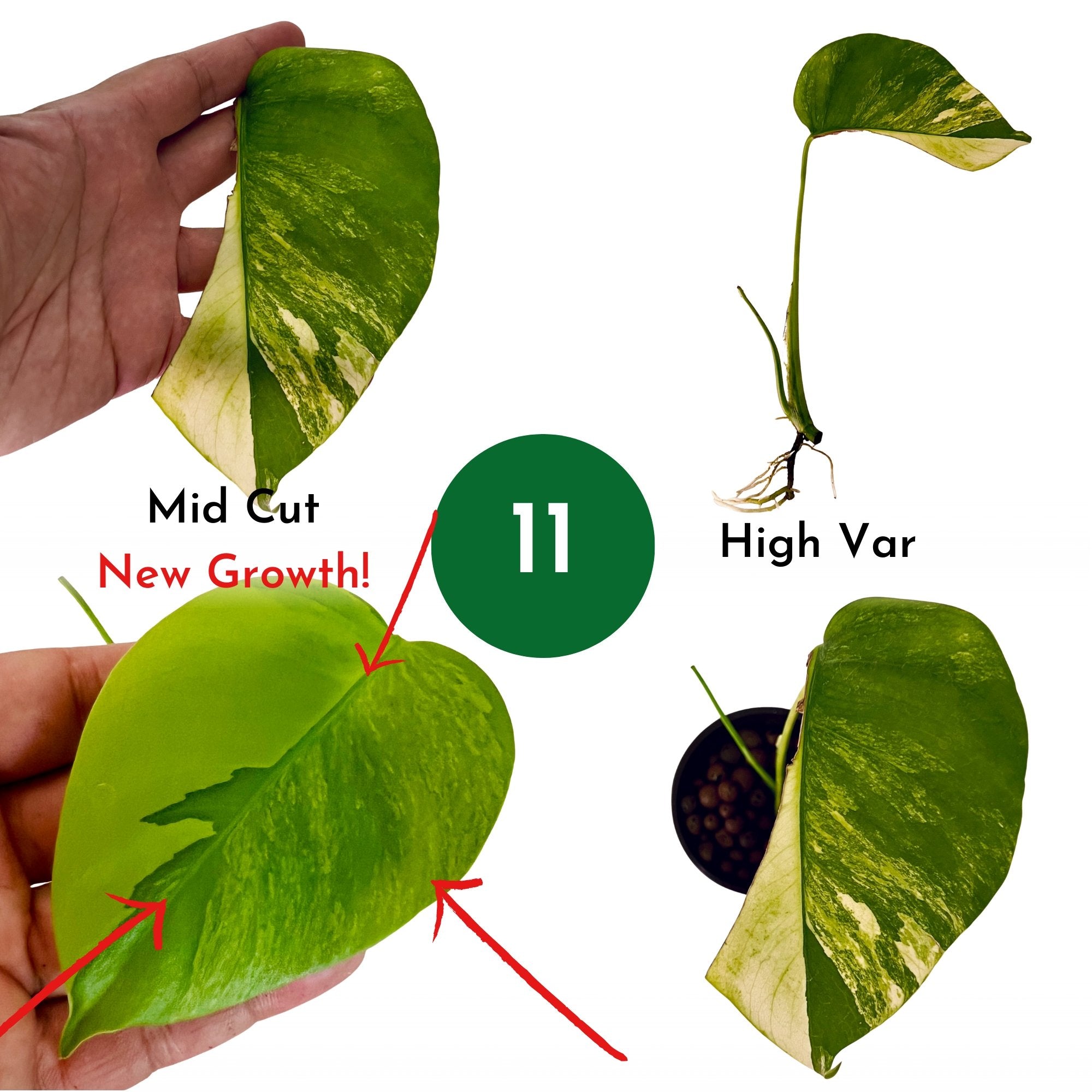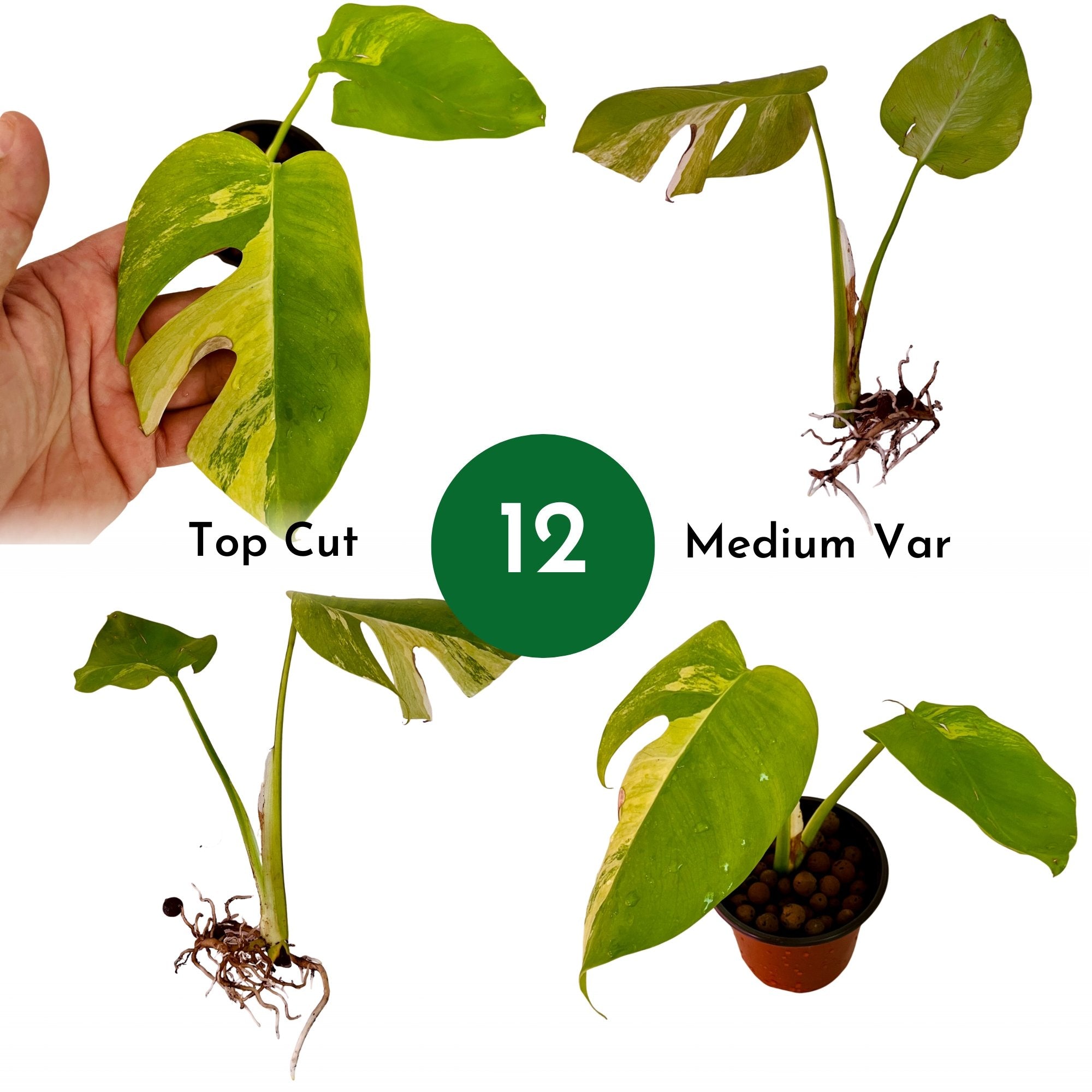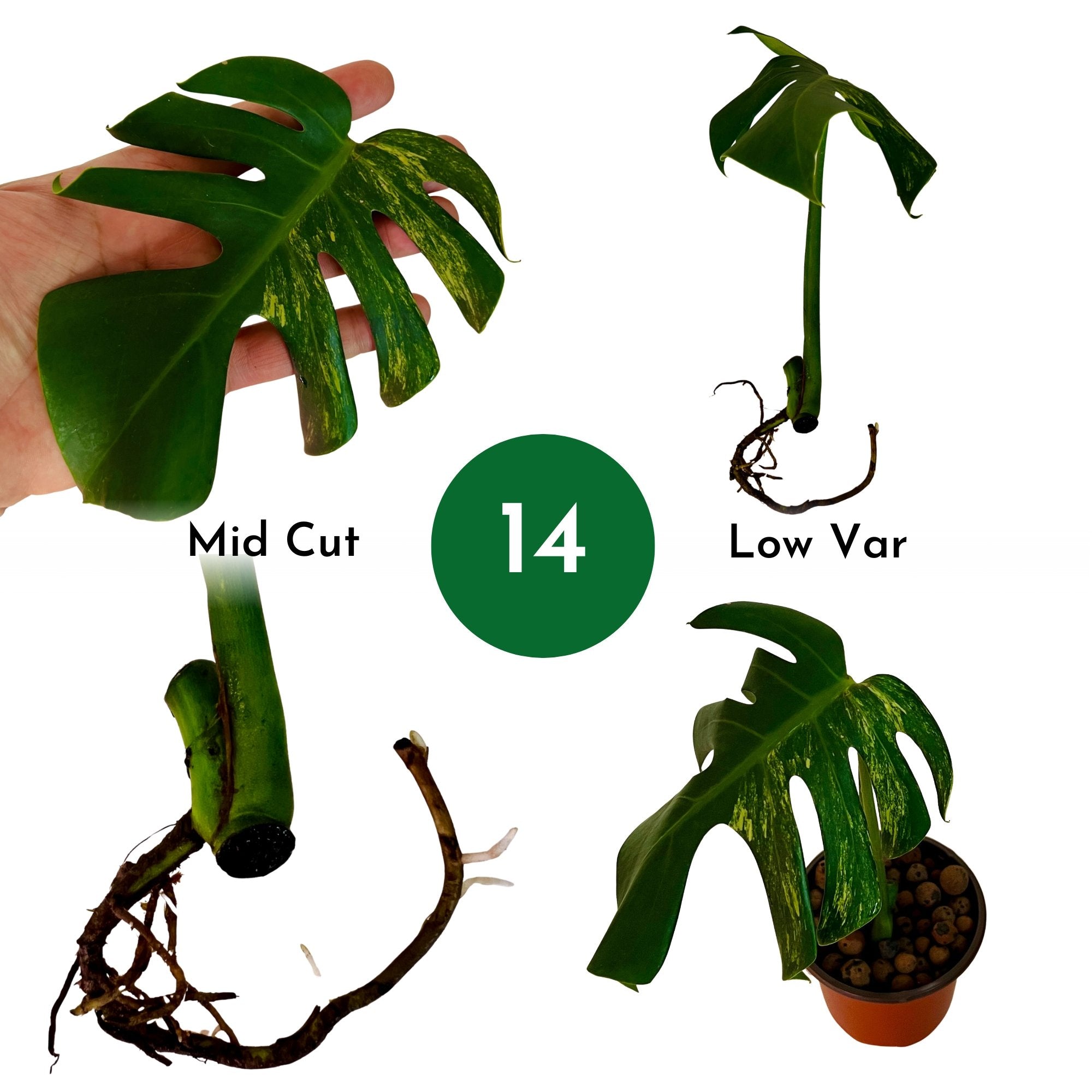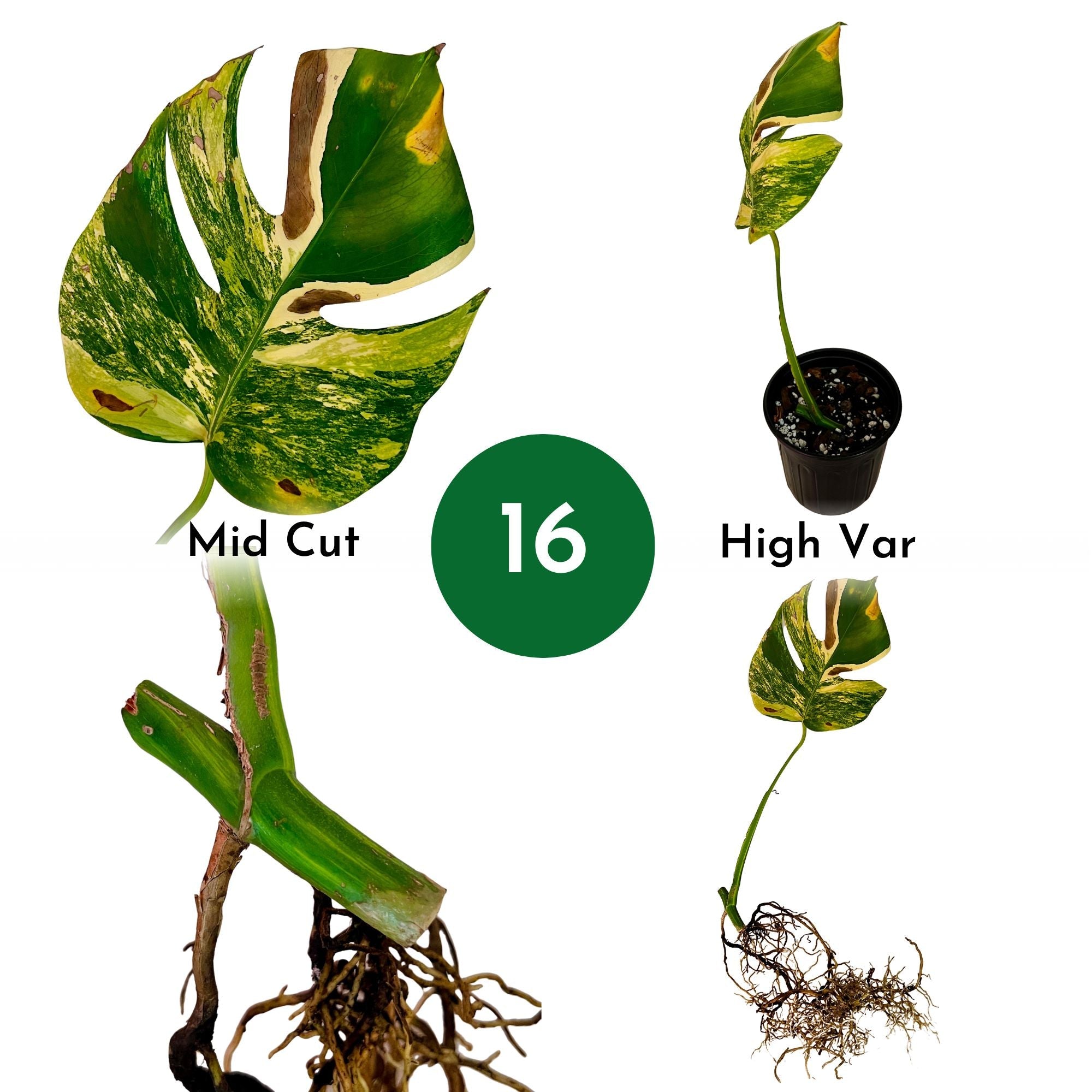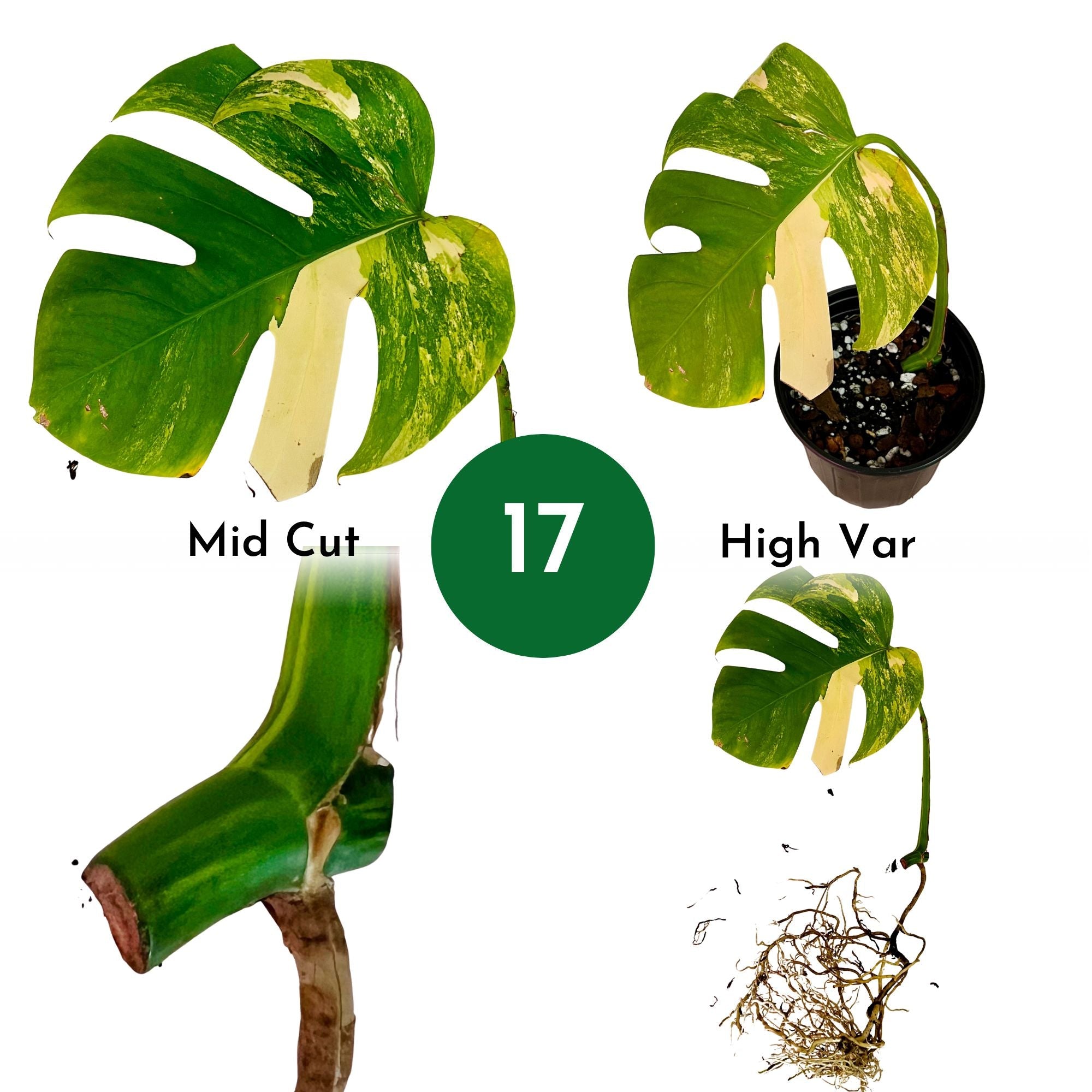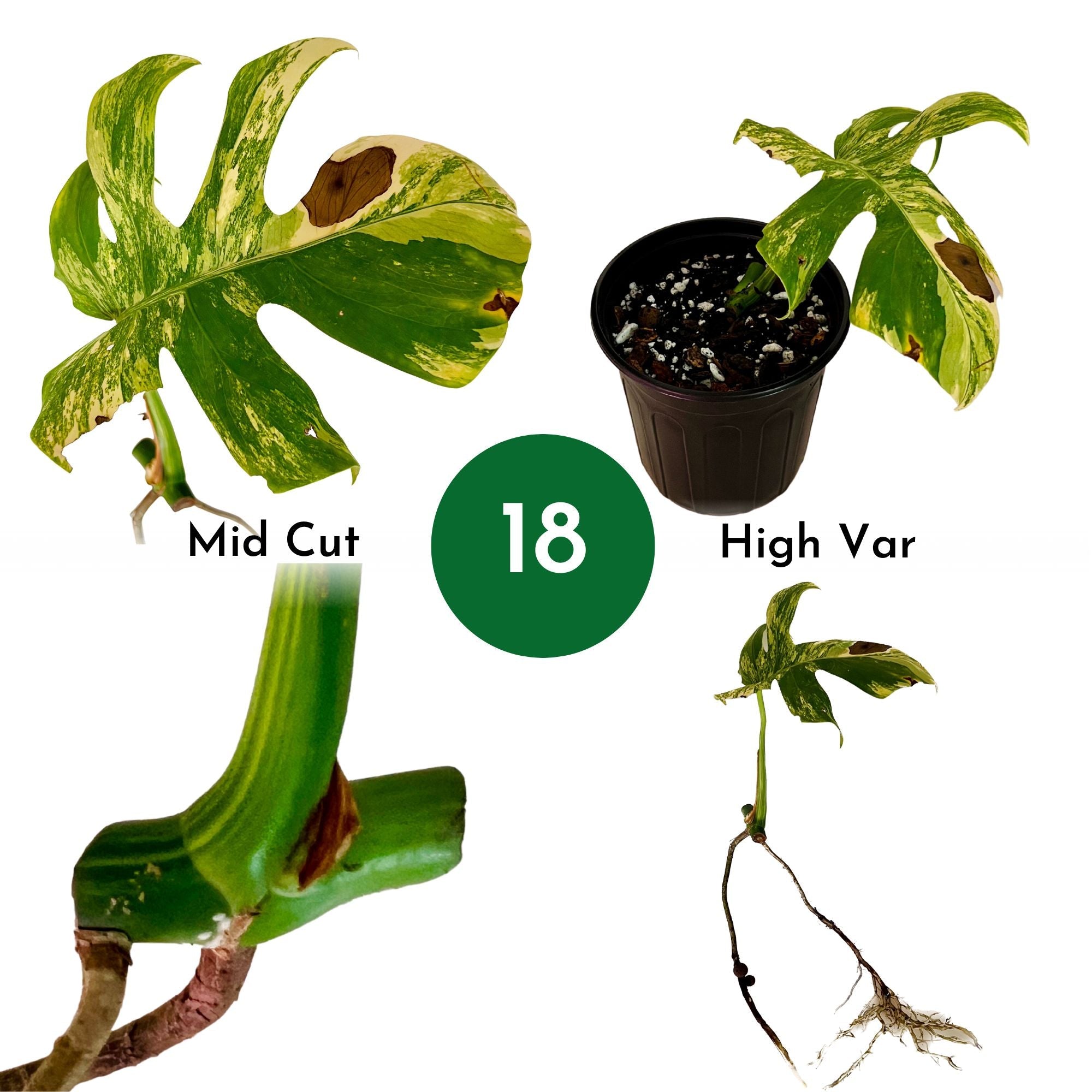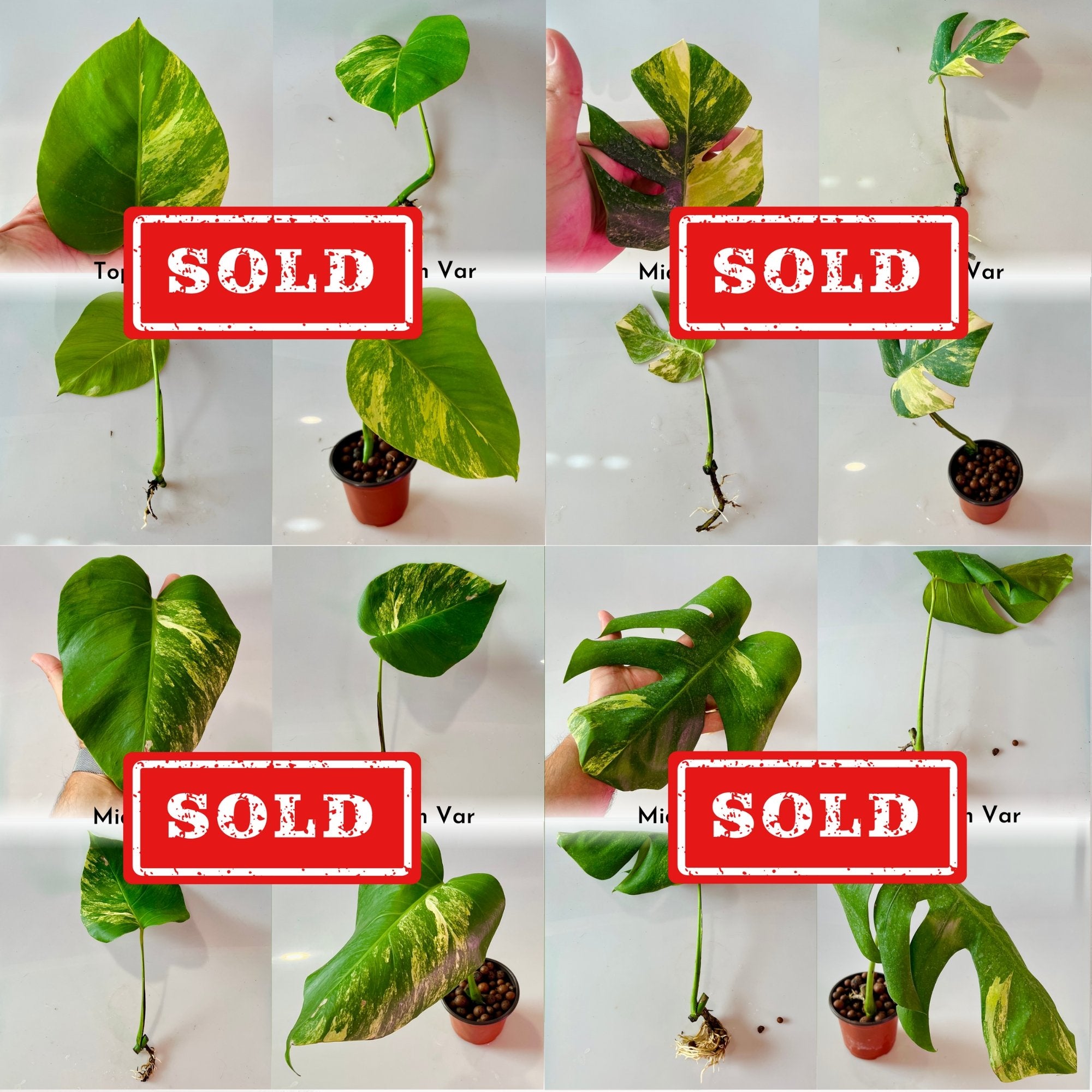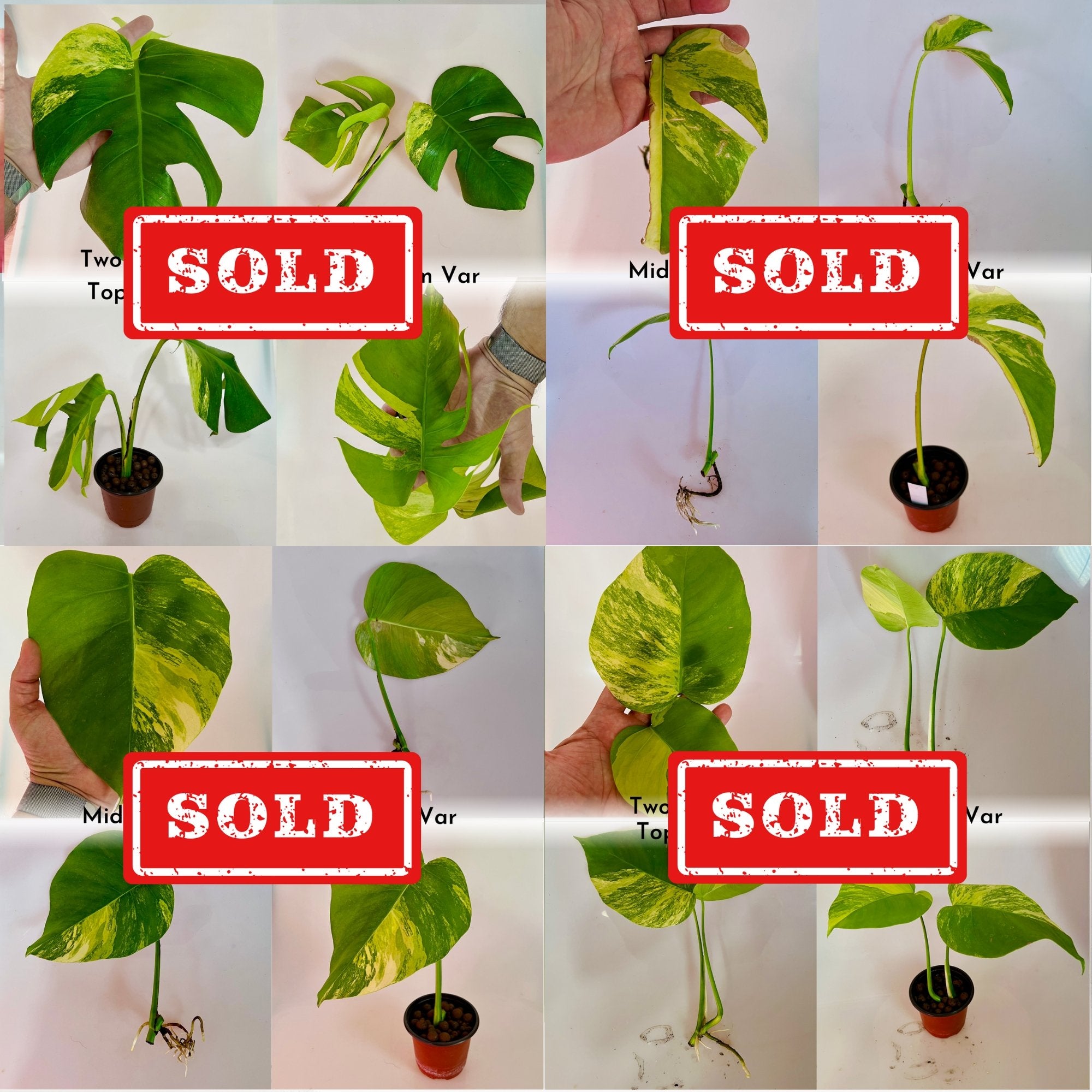 Rare Plants. With a Promise
We Plant a Tree

Free Shipping

Expert Delivery

Rave Reviews
Our Environmental Impact:
123 trees planted
since August 18, 2023

You Buy a Plant, We Plant a Tree. In partnership with Eden Reforestation Projects, each item sold will sponsor one mangrove tree.
Learn More
Free shipping on your domestic order with $35 purchase.


Join our mailing list and enjoy complimentary express shipping upgrade and free cuttings.
Plants are swaddled in appropriately sized boxes and wrapped with a level of expertise you usually don't find outside of your local mall's Papyrus® franchise.
★★★★★
"PlantyTown is my new gold standard for online plant shopping!! I didn't know what I was missing. Fantastic packing, great labels, and super fast turnaround. I got my packages 2 days after ordering and they included two free cuttings"
-Lily
Reviews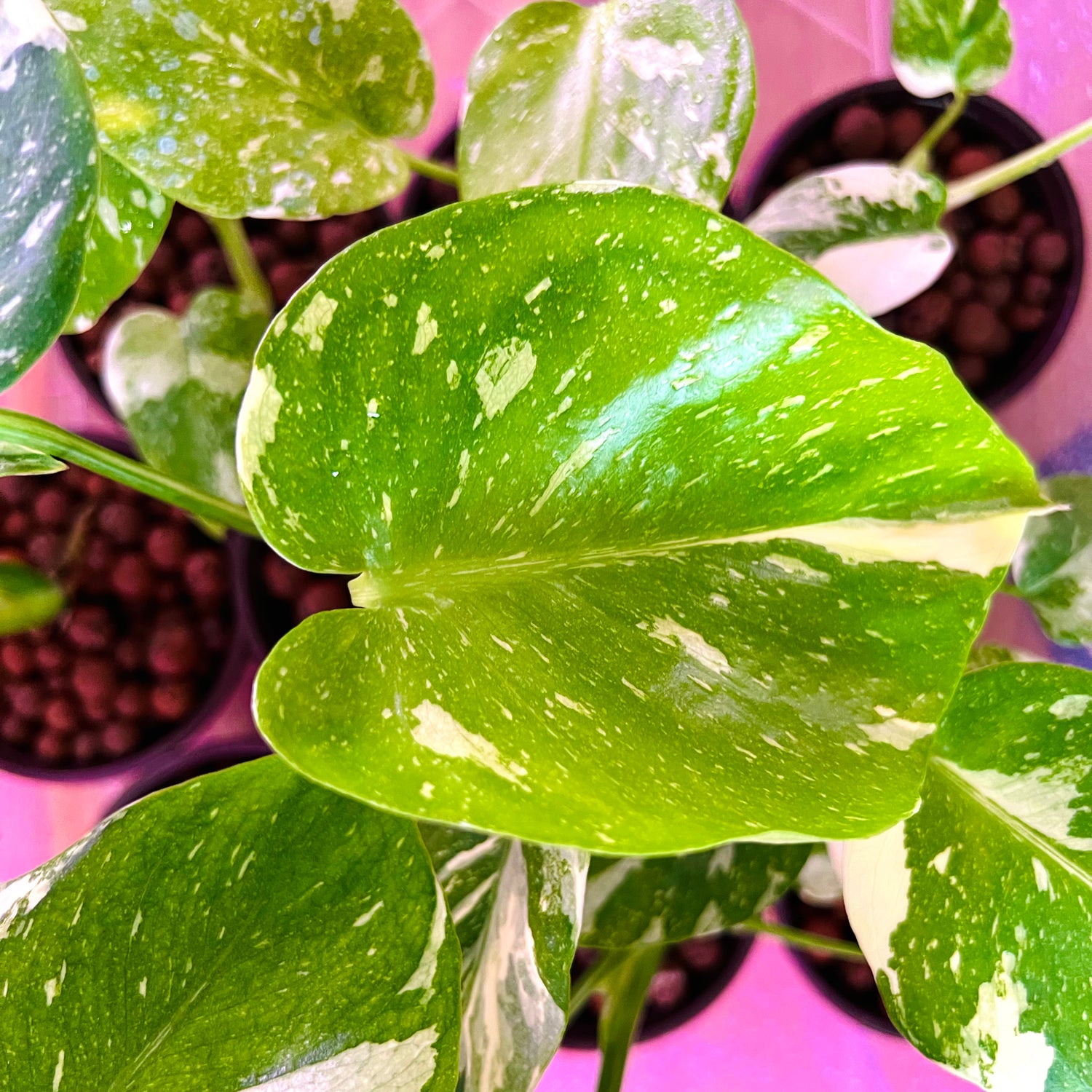 Nalin was very helpful
With any questions I asked. Plant came in perfectly, and packaged very well.
Plant looks great and has a new leaf already.
Plenty town is very responsive.
Plants are high quality and exactly as pictured. Extremely well packed, which was great as I was worried with the heat, but plant arrived in perfect condition. Additional little cutting gift was a nice touch too.
Never a disappointment!
Always happy with my plants from Plantytown.com!